Ticket inspection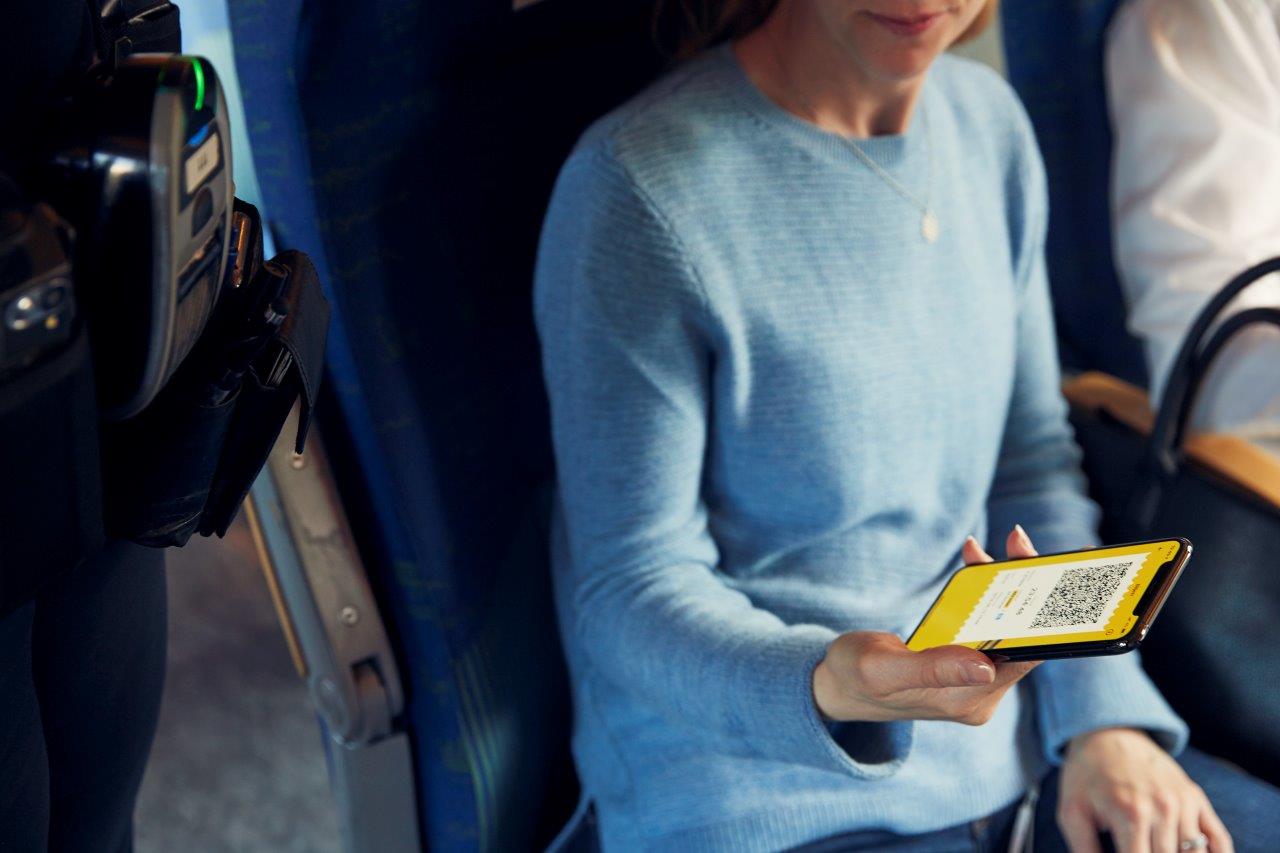 It is important that everyone traveling with us has a valid ticket. The purpose of ticket inspection is, among other things, to contribute to a safe journey, increase the number of customers who have a valid ticket, and to prevent fraud and travel with incorrect tickets. Every ticket purchase makes a difference and contributes to us being able to offer an as developed and stable public transport as possible.
If you do not have a valid ticket when you travel with us, an additional fee of SEK 1,500 will be issued. The surcharge is the invoice and all the payment details are includud on the surcharge. After the due date, the statutory reminder fee, debt collection fee and interest are paid in accordance with the provisions of the Swedish Interest Act (SFS 1975:635). If you wish to dispute the surcharge, this can be done in writing within 10 days of the inspection.
Form for disputing a surcharge or asking about an invoice
Ticket inspections can be carried out by personnel either in uniform or in civilian clothing on buses and trains during all hours of the day.
What is the purpose of a ticket inspection?
The ticket inspectors have several important tasks on public transport. For example, being visible and creating a safe environment for residents and travelers, answering questions, and helping travelers find their way in traffic, and performing ticket checks in the area where UL operates.
How does a ticket inspection work?
UL carries out inspections on UL's buses, the SL commuter trains and Mälartåg within UL's ticket area. Train staff who work on board Mälartåg carry out inspections during every journey, and sometimes extra inspections are also carried out by UL's ticket inspectors.
The ticket inspection is carried out by our procured supplier Avarn Security. They are easily recognizable in Avarn's work clothes and a high-visibility vest with the text Kontrollant or Väktare (Inspector or Security guard). If the inspectors are in civilian clothes, they must always be able to identify themselves with an ID badge.
During an inspection, we look at all customers' tickets to see if they are valid for the journey. If you do not have a valid ticket at a ticket inspection, the inspector or train conductor will issue a surcharge.
Legal right
Ticket inspections on buses and trains are carried out according to the Swedish Act on surcharges in public passenger transport (SFS 1977:67). If you do not have a valid ticket during a ticket inspection, we have the legal right to issue a surcharge.
What do the terms and conditions say?
According to our travel conditions, the staff has the right to demand that you show or hand over your ticket and additional documents during an inspection. Additional documents are, for example, identification or student identification.
Find our terms and conditions here (in Swedish)
Professional conduct
Through their behavior and actions, the inspector must create a safe and pleasant environment on board for our passengers. The inspections must be carried out in accordance with UL's values and be characterized by a high service level and correct behavior regardless of the situation. Our inspectors must always take into account prevailing circumstances such as possible congestion, and all inspections must be done in a safe manner.
Common questions:
What applies during a ticket inspection if I travel with an app ticket?
It is your responsibility to ensure that you have your ticket on your mobile phone throughout the journey and to ensure that you can present it at any ticket inspection. If you travel with an app ticket, you must buy the ticket before the journey begins within UL's ticket area, and make sure that your phone has enough battery capacity during the entire journey.
What applies during ticket inspections on the SL commuter train?
Between Uppsala and Arlanda, UL's fare and ticket rules apply and there are no on-board sales on the SL commuter train. For a ticket to be valid, it must be purchased before boarding the train or before entering UL's ticket area. Buy your UL ticket in, for example, the UL app, in UL's vending machines or from a sales agent.
If I travel with a student discount?
If you are traveling with a ticket with a student discount, you must have a valid student ID from Mecenat, Studentkortet or WeStudents with the SL logo on your physical or digital student ID. Otherwise, you will receive an additional fee.
What applies during a ticket inspection for those traveling with a school bus pass?
A ticket inspector can write an additional fee according to the Swedish Act (SFS 1977:67) if the school bus pass does not meet the requirements for the student to be able to travel with it.
What happens if I accidentally made a mistake and received a surcharge?
In some cases, misconceptions or forgetfulness are behind the incorrect or missing ticket. We understand this, but as a traveler it is still your responsibility to ensure that you have a valid ticket for your journey.
For a ticket to be valid for travel, it must be present during the entire trip and be able to be presented at any ticket inspection. Remember to take your ticket with you when you travel as a ticket presented afterwards is not valid for the journey for which the surcharge is issued.
If you have received a surcharge and think it is incorrect, you need to contact us at UL by filling out our form for contesting the surcharge or write us a letter. A dispute must always be made in writing within ten days from the day the surcharge was issued.
Here you can find more information on UL's general purchase and travel conditions
About your personal data
UL may in some cases collect personal data in connection with a ticket inspection. If you want to know more about our handling of personal data, see our GDPR page.