New Line Network in Uppsala, Premiere August 14

Uppsala is growing and more and more people want to live in our city. More people means more journeys to work, schools and leisure activities. To meet today's and tomorrow's needs for public transit a new line network will be launched on August 14, 2017. You can read about the background and path to decision and implementation here.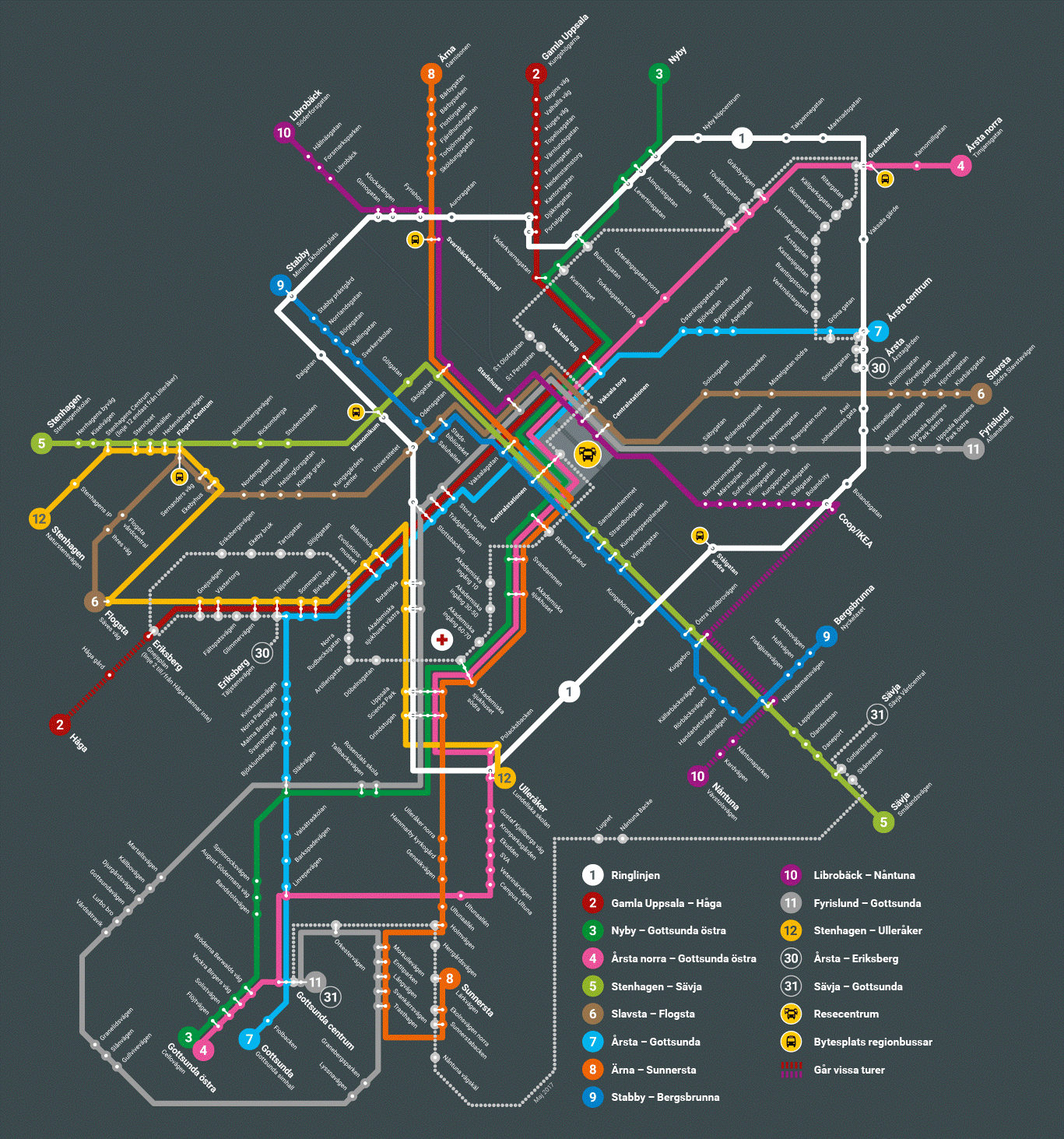 Click here to download the map (PDF).
Search for your new journey
You can look for your new line here and see departure times, changes and stops. Remember to change the date to August 14 or later.
What's new?
Those who travel by bus in the city today will recognize themselves, the streets go where they go. But the theory behind the new line network is - more frequent, straighter and faster. There are fewer lines but in return they are more frequent and more consistent with fewer exceptions.
Circle Line – a new way to travel in the city
Something completely new is the Circle Line which goes around the city. The Circle Line goes in both directions from early morning to late evening, every day and almost evenly. Besides providing an opportunity to cross the city, the Circle Line provides an opportunity to change in more places in the city.
New places to change between regional and city bus
Those who travel by both regional and city buses will discover that there is a new way to reach your destination in the city. Instead of traveling all of the way into the city it may be smarter to change earlier (the regional bus final destination is still Resecentrum). Changing places are marked on the map with a yellow bus symbol.
Streets, traffic lights and stops
The surrounding infrastructure was also reviewed in order that the bus service will be as effective and safe as possible. Itineraries were adapted to prioritize the bus service – traffic signals were reviewed and accessibility improved.
New numbers and colors
Some lines have a new number and the twelve main lines also have a color. Both the number and color will be visible in the Travel Planner as well as at stops and signs. Clear and easy to read. What color does your line have?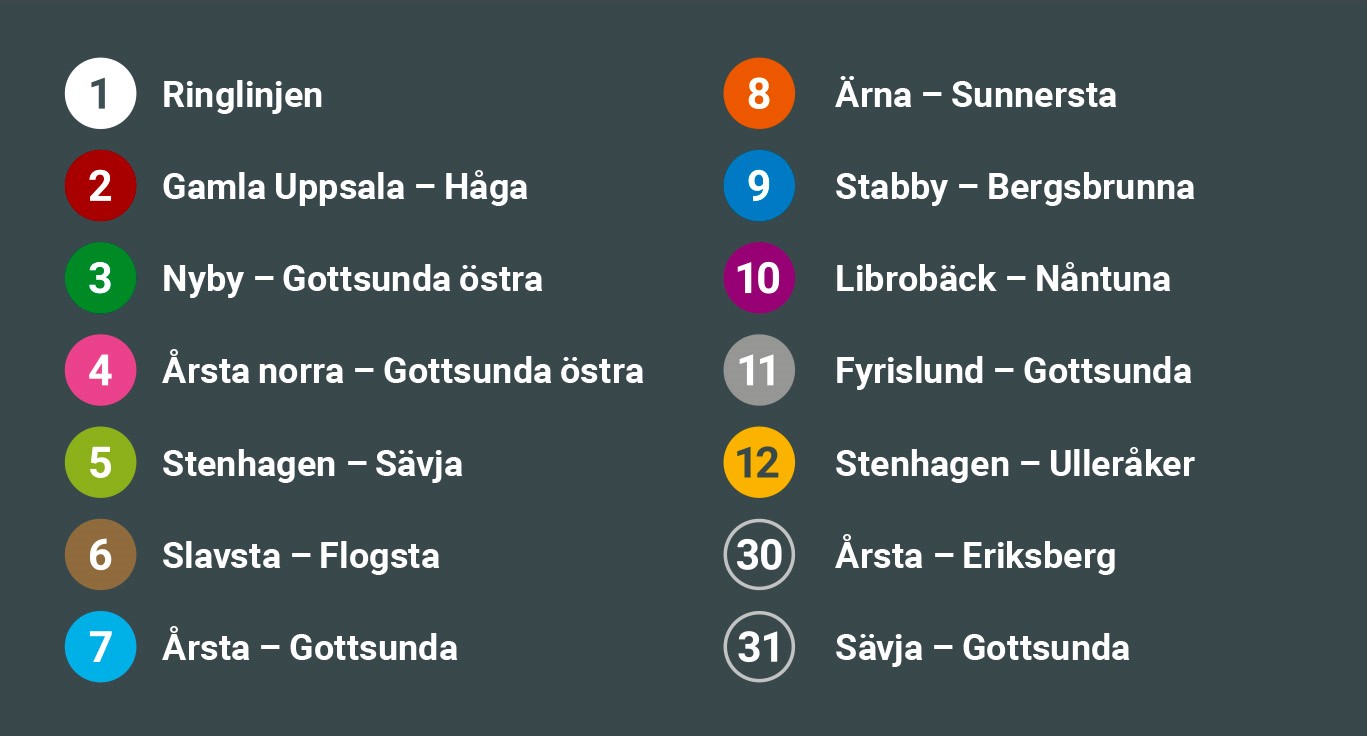 New stops and stops removed (external link)
Here you can search for a specific stop. Zoom by pressing + and move the map with the pointer / hand symbol.